Powered By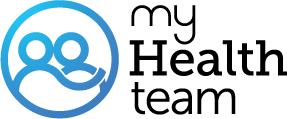 What Do You Wear For A Kyphotic Posture?
A MyOsteoTeam Member
I know that most of you in this group are overwhelmed with the diagnosis of osteoporosis, Dexa Scores, and medicine choices. However, I have a different concern. What do others wear for a kyphotic back, forward shoulders, and a forward-thrusting head who still want to be stylish? I am very high-waisted with my front being shorter than my length in the back. I don't want to live in sweats.
I also have balance problems so recommendations about shoes that are not athletic or orthopedic looking would be appreciated. Thank you in advance.
Yes, they are; I understand about stylish shoes. I hope you find some shoes.
I wear New Balance but they are athletic looking. Are yours? I am looking for stylish shoes.
You have to call them, and they have a large variety, not the ones you see in regular shoe stores. They cater to people with different needs. I buy my walking shoes, and I use them for walking, and they are New Balance, I think $150.00. Their shoes run up to $250 - $300. I know you can buy New Balance anywhere, but I buy other shoes there also. I wear my shoes down fast because of the way I walk. I walk approximately 45 minutes a day. Maybe you have a store near you, Good luck
What brand of shoes does Schulers carry? Even though they are expensive, I figure that they aren't any more expensive than a fall. I have paid dearly for my fall, I haven't given any of my shoes away. I think that is denial on my part.
I don't have to wear one, I have worn braces for my compression fractures, and it is essential to have the correct fit. Once you walk out of place, it is yours.
I am trying light Qigong movements on Youtube to help with my posture, they are free, and I am Certified in Medical Qigong (working on people - like healing touch). I know the movements are good for our bodies physical, mental, and emotional healing. If this appears to you, start slow.
I live in MN Schuler's has a large variety of shoes, but they are expensive.
I have a problem with shoes also. I was thinking of getting feet orthotic, but I am afraid they would throw my whole body off. I am trying to be grateful that I can walk and so many people can not. It is so hard to throw out so many shoes. I am not very helpful, but I can understand that all the little things become big down the road.
Blessing and Peace
Join today!
Start meeting others who understand