Powered By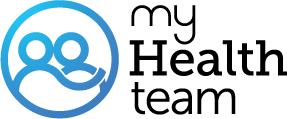 Real members of MyOsteoTeam have posted questions and answers that support our community guidelines, and should not be taken as medical advice. Looking for the latest medically reviewed content by doctors and experts?
Visit our resource section.
Prolia And Evinty Injections

My healthcare provider recommends I consider one of the injection osteo meds. What I have read about these two medicines mentioned above really scares me. Has anyone had these injections, and if so, would you share your experience. Thanks. .
My consultant said that i should not have the injection as it will create more problems for me as i too have osteoartheritis, I was recommended to use Flexiseq for osteoartheritis by my physotherapist, it does help but i use active 650 knee surpport for my knees as well as doing lots of physio.
I just had my first injection of Prolia a few days ago.....so far so good. Checked with my pharmacist first.....as I always do.....told me what to look for regarding side affects.......nothing so far.
Read my post on Prolia! Be aware!!
CarolHarrison,
Necrosis of the jaw can be a side effect of Prolia if you have to get a tooth extracted. So it's wise to have a dental check before going on it
You can look up user reviews and the web to determine what experiences people have had outside the osteoperosis support sites. It will have a broader test sample. Wish you all the best!
Join today!
Start meeting others who understand