Powered By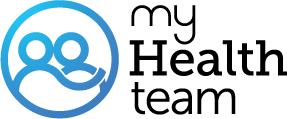 Real members of MyOsteoTeam have posted questions and answers that support our community guidelines, and should not be taken as medical advice. Looking for the latest medically reviewed content by doctors and experts?
Visit our resource section.
Has Anyone Taken The Reclass Iv Fusions?

What if any are the side effects? My Doctor has recommended upon reading about this drug it has like to pages of side effects. some pretty serious. Any feed back is welcome
I took Reclast for 4 years. Same here. My sacrum stayed the same. My left hip got really bad
I took Reclast infusions for four years. It helped improve my spine but my right hip got worse. Doctor wants me to try something else now.
The Endochrinoligist at the Hospital recommended the infusion is better than Prolia injections but I never heard back from the hospital before the CoronaVirus struck and I was taking Fosamax Plus Tablet weekly (Aledronic Acid Plus Vitamin D) but eventually I was forced to stop taking this medication due to the side effects of stomach discomfort and constipation got worse and I have had my first 6monthly Prolia injection and I hope it's not going to be bad for my stomach. Hugs from Judyxx
Join today!
Start meeting others who understand