Powered By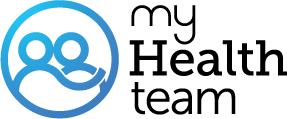 Real members of MyOsteoTeam have posted questions and answers that support our community guidelines, and should not be taken as medical advice. Looking for the latest medically reviewed content by doctors and experts?
Visit our resource section.
I'm Looking For Feedback Regarding Medications: Forteo/Tymlos, Prolia Or Reclast.

I've had multiple prophylactic surgeries to prevent cancer (family history is strong)
I was recently diagnosed with osteoporosis which my doctor considers "severe", especially for my age (45)
She is recommending I begin Forteo/Tymlos, Prolia or Reclast in that order (she feels oral meds are second to injection/infusion due to absorption).
I'm concerned about cancer risk (although the doc says there is no concern for humans) among other things.
I'm wondering if anyone has experience with… read more
I was on Forteo two years. This is the maximum time to be on this drug. It has a black box warning as many, many drugs do that over two years there is a possibility of cancer. No physician should ever prescribe it over 24 months. I had no problems. In the past 24 years of severe osteoporosis, I have never responded positively to any treatment other than Forteo which did build a little bone mass.
i have a 92 yr old neighbor who has been on reclast for several years.....has had no problems with it./...walks every day....plays golf twice a week when the weather is good....very active little lady
I'm on Forteo and have 6 months to go. It's been an effort to get this medication as I've had to temporarily move in with my sister in Southern California. I'm next on the list for a two-bedroom apartment and can't wait to be back in Idaho!
My sister is controlling and yesterday I almost lost it when she told me I didn't need to be on my anxiety medication!
I have excellent doctors and I'm always in touch if I experience any mood swings, especially very low ones.
How do you tell a loved one to butt out?
This isn't the first time as she doesn't understand my physical limitations either. Things she takes for granted, like lifting and twisting, I cannot do.
Thank you for listening!
Blessings this Christmas season!
I am a nurse for many years. Many drugs have "black box warnings." It simply is a warning in one out of a ...................could, possibly, maybe get a condition/cancer if certain types of drugs are taken pass they limit. I cannot tell you the hundreds of drugs that have this warning. We would never take anything if we went by all the warnings. But, with that said 24 months is the cut off of treatment.
I took Forteo for two years and it increased my bone density and dexa score. I had to get off after 2 years. No side affects from it. Now I am facing taking something else like Prolia or Reclast and scared to death with both of these! Has anyone ever used either of these drugs and we're there any side affects?
Join today!
Start meeting others who understand