Powered By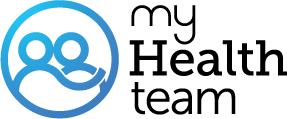 Real members of MyOsteoTeam have posted questions and answers that support our community guidelines, and should not be taken as medical advice. Looking for the latest medically reviewed content by doctors and experts?
Visit our resource section.
What Is The Difference Between Type 1 Osteoporosis And Type 2 ? My Doctor Didn't Tell Me About Different Typs

I was diagnosed and sent on my way with painkillers which don't help much at all and no further information.
I had no side effects during my 2 years of fortes and good density gains.
I just have Osteoporosis. I don't take any painkillers. I have an injection everyday of forteo and my bone density test a year ago showed I was getting good bone back. You can only be on it two years so I will be off it in May
The docs can't find a painkiller for me as i have really bad reactions to all they have tried. I'm on morphine now and only tend to take it if I'm going to be out, Ibruprofen suits me but I only have 1 working kidney and my doc doesn't want me to take them,
Lynette, I have wondered about the same thing. I will try to remember to ask my doctor, but I've won't see her until May. Since your pain meds aren't working, maybe you should call/text/ email your doctor.
Same here Lynette with painkillers I only take paracetamol 🌈
Join today!
Start meeting others who understand