Powered By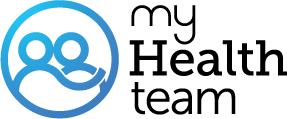 Real members of MyOsteoTeam have posted questions and answers that support our community guidelines, and should not be taken as medical advice. Looking for the latest medically reviewed content by doctors and experts?
Visit our resource section.
Do U Have OP & Hypothyroid?

Did your dr tell u to have 4 hrs between calcium supplements & if you take iron or a couple other supplements, i can't remember right now
AND thyroid med. Cause those supplements will mess up thyroid med? And that thyroid med messes with our bones? I've been on t. med 25 yrs. I was told take it in a.m. then eat 30 mins later. Now read should b 45-60 min. I've been told nothing about the supplements interferring or that hypo leans toward depression by medical person. I read a post on this… read more
My thyroid level was normal, so I'm not on meds for it. I did find on the internet to only take calcium 500 mg at a time or it wouldn't all be absorbed. So I take calcium twice a day and separately from food calcium sources.
@A MyOsteoTeam Member
Just reread on Drugs.com
Milk has calcium in it. Should not have milk, cheese, yogurt until 4 hrs after thyroid med.
London 🧁
Thyroid med first in morning as soon as I get out of bed. I was waiting 30 minutes before my half caffeine coffee. Just read yesterday that caffeine can affect thyroid by 30%, so they say wait 1 hour on anything.
Good morning! I have been on thyroid meds for many years and now take it as soon as I wake up … I put my pill on my bedside table with water. I don't always wait an hour before toast and coffee but usually at least 30 minutes. I then take my multi vitamins at lunch so as to be 4 hours after thyroid pill. I take my calcium supplement at bedtime. So confusing sometimes as to what works and what doesn't. And… I like my doctor but didn't learn of this from her but from my own research and info from this site. Dexascan in a month or two and my next prolia in a few days. Sure hope it's working! All the best to you as we take this journey together! Ellen
Hi I take two calcium tablets in the morning along with my other meds then two with my evening meds also take two iron tablets am /pm as I have nose bleeds most days the calcium tablets do help 😀
Join today!
Start meeting others who understand