Powered By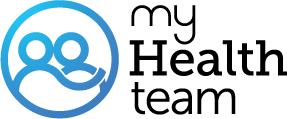 Real members of MyOsteoTeam have posted questions and answers that support our community guidelines, and should not be taken as medical advice. Looking for the latest medically reviewed content by doctors and experts?
Visit our resource section.
What Experience Have Others Had With Algae Cal, Do You Take Other Drugs As Well Or Is It Enough?

I tried Strontium for 10 years but then had a fracture, so it didn't help a lot.
I've taken Algae Cal off and on for 2 years. My last bone density showed my bones to be about the same as last scan. Which was 2 years ago. I also was on the generic fosamax for many years. But have stopped as advised by my doctor. It's only advised to take for so many years. I've not had any side affects from either treatments.
The reason I won't take it I take my chances with vitamin d and diet.
Please let me know if you have any update on this. Meantime I have started taking calcium and K7
I started on AlgaeCal back in July so won't know if it has been successful until I have a scan around the middle of next year. I have fingers crossed it will help as I have decided not to take any medication after lots of research. Unfortunately my osteoporosis is steroid induced due to long term use so since I am still on it I am not sure if the AlgaeCal will assist. I remain ever hopeful.
Join today!
Start meeting others who understand