Powered By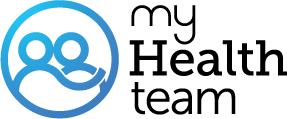 Real members of MyOsteoTeam have posted questions and answers that support our community guidelines, and should not be taken as medical advice. Looking for the latest medically reviewed content by doctors and experts?
Visit our resource section.
Prolia Injections

I anyone getting Prolia injections and what is your experience.
Has anyone had problems with jawbone, loose teeth, or cancer from taking prolia?
I HAVE BEEN ON PROLIA FOR 2 1/2 YEARS. I had aches only one time and my dexa has improved. I am glad of it have had 15 surgeries on left leg. it has been over a span of 12 years with last 2 years ago. right knee needs replaced bone on bone and pain almost consistently BUT getting gei shots in it . I can drive but not chancing losing that little independence. Listen to your gut feeling about it. HAPPY NEW YEARS and health in 2020.
Tried 1 injection. I had all the side effects; aches in my joints, Bones, jaws, teeth and muscles; also had diarrhea, and other gastro problems. The effects lasted for 4 months until almost time to have another shot. I decided against continuing the injections.
I have been on Prolia injection - twice a year - for 6 years or more. At my last scan my bone density was much improved so the treatment is obviously working. I think I do have some side effects but nothing I can't cope with as long as the drug is strengthening my bones. I have noticed new aches & pains for the last 3 years or so but hey ... at nearly 74 I think well maybe I would have got the aches & pains anyway!! I believe this drug can have a bit of an effect on one's immune system & I do think that could be true - superficial injuries seem to take for ever to heal up & I (think!) I've noticed maybe having a slight increase in tummy upsets but again that could possibly be down to age. To sum up I'm plodding on with it because I understand that you cannot suddenly just stop having the Prolia as reversal could happen at a pace but my consultant says that there are other things I can have. I'm not 100% happy about being on this drug but then I think of what condition I would be in without it. Good luck.xx
I understand what you are saying Maureen. I am sure that as time goes by they will find things wrong with Prolia. But it seems to be working for people here so I will continue and hope for the best.
Join today!
Start meeting others who understand