Powered By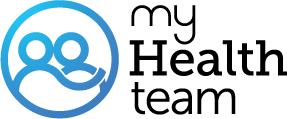 Real members of MyOsteoTeam have posted questions and answers that support our community guidelines, and should not be taken as medical advice. Looking for the latest medically reviewed content by doctors and experts?
Visit our resource section.
Does Anyone Take Evista And Forever Help? Any Side Effects?

I have been on Evista several years. Wondering what the long term effects are.
Welcome Nancy! I was on Evista to protect my bones when I was on steroids for Polymyalgia Rheumatica some years ago. The only side effect I had were some 'hot flushes'.
Just about to start Evista having taken Alendronic acid for 5 yrs.
They seem disinclined to prescribe anything other than calcium tablets and it is only through reading the posts on here that I was able to push for some medication.
Seems like most people don't have any bad side effects.
Hi everyone I have been on the Evista since the summer. No side effects. Results well who knows? Working out and maintaining diet too. Bone scan in March.
Hi NancyMarie I just got a suggestion to go on it. Have short term side effects bothered you?
Join today!
Start meeting others who understand