Powered By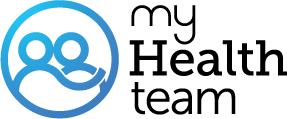 How Can I Sleep When The Pain In My Legs Is So Bad
A MyOsteoTeam Member
Generally, many people refuse bone meds because of the horrible side effects. I had a compressed fracture from a bad fall while walking my dog. So I researched calcium and I went on a better calcium supplement ( www.algaecal.com) and started weight bearing exercise. I do the exercises three times a week via zoom and it's perfect for me(www.Vitalityfitnwell.com). It's costly but worth not having to get in a car and go to the gym.
I mentioned I had a bad bone density scan. I am not sure of the bone meds or Prolia. I have had a few friends who broke bones while on these meds. Would like to know what others are taking for this problem. Thinking of you Edith and Reenie.
I will let you know but right now nothing is going on. Hope your leg pain goes away. Take good care as well.
I have a little bit of MS...very mild...as well. I'm wondering if this leg pain in the night is due to that instead of my osteoporosis. Seems awful that it's so hard to find the reason, isn't it? Take good care, Ellieann (I love that name!), and I look forward to reading what you ended up doing. I have shied away from Prolia as well.....
Yes, good luck hon with the pain and the x-ray. I was scheduled for an MRI last month. When I went for it, the x-ray place told me the script the Dr. gave them was not good. I would have to have 5 MRI's because he seemed to want separate pictures of my hips, back, SI joint, etc. So I did not get it done yet. My bone density test was not good and Dr wants me to go on Prolia, which I do not want to go on. I don't like what I read about the side effects. So here I am not really getting any answers. I hope you make out better then I did. Good luck!
Hi Ellieann
I'm going through the same thing with awful leg pain when I am trying to sleep. The pain shoots down both of my legs in the front from the top of my thighs to my ankles. It wakes me from what little sleep I am getting. I'm now on a waiting list for an MRI....It will be months of waiting. My doctor is wondering if it is nerve pain, and I am sure it is. The x-ray of my lower back showed arthritis, but not severe and really nothing else. Best of luck to both of us!
I also had terrible pains in my legs at night. I finally went to the Dr. and he said, he believed the pain in my legs was coming from my lower back. He gave me about 5 shots in my lower back (steroid) and the pain was gone that night. I don't know how long this will last, but I know I can't keep getting these shots because they are a steroid (I think cortisone ), and you can only get so many of these a year. I also have pain in my leg (under my buttocks) every day. I was told it was joint pain (S.I. joint)
You can get cbd oil that has no thc in it. I have a clearer mind now.
Gabapentin helps me sleep now. We need our sleep for sure.
I have tried CBD oil, and it didn't help and wasn't worth the money.
Join today!
Start meeting others who understand